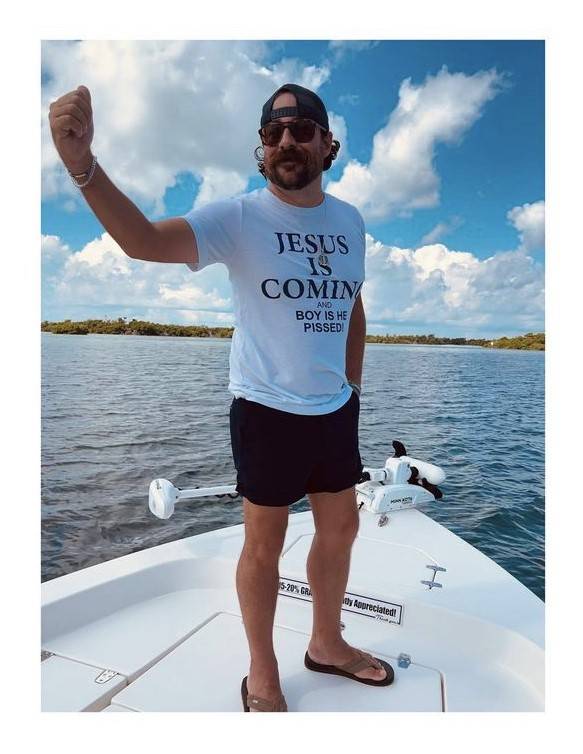 Beyond the Bar Napkin
As Key West commemorates its bicentennial this week, Back to the Island is celebrating an anniversary of its own: March 29th marks one year for our organization! Before we look forward to the incredible, exciting work that lays ahead in year two, we want to pause to reflect on and celebrate our founding. In fact, the creation of Back to the Island is a more popular topic of conversation for our president, Dan, than you might expect. The number one most frequently asked question when people stop into the shop on Eaton Street or meet us at a tailgate is "How did Back to the Island get started?" In honor of our first birthday (and Dan's sanity), here is the creation story of Back to the Island.
In 2020, a group of Key West locals including Tom Sawyer (not the one of Mark Twain fame, that's his real name), Justin "Captain Juice" Valakis, and soon-to-be President Dan gathered at Louie's Backyard for an afternoon beverage. At that time, Dan had wanted to get involved with the community through the local Parrothead Chapter, and was sharing his lack of enthusiasm about his first meeting with that group. Captain Juice offered the idea that Dan should create a community of his own, one that would support causes local to Key West and would celebrate music in the style that felt authentic to him. Dan and Juice drew up the plans on a bar napkin and called up the person they knew could help get this Key West group off the ground–John Cunningham. Our first lyric shirt "Travis McGee is Still in Cedar Key" was born through their brainstorming, as were many of the originals that followed. Over the course of the early months of 2021, in which Dan assembled and reassembled an executive team, Juice and John were Dan's constant supporters and advocates.
In only one year, BTTI has grown far beyond the bounds of the bar napkin. Our community of ambassadors, members, and customers spans across the country and the globe, we have exceeded our goal for charitable contributions, and our celebration of Key West music has garnered more support than we could have imagined. Cheers to our second year!