Traveling on the Lines of Key West Legends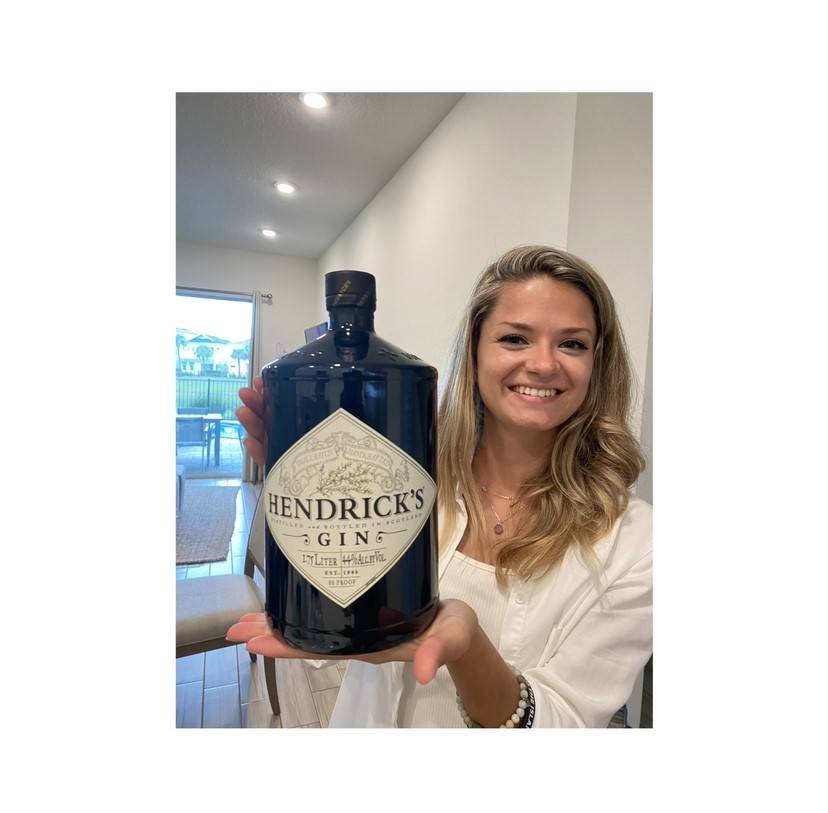 "Where's My Per Diem?"

Rebecca Van Horn


No matter how much time passes between meetings of the BTTIS Crew, you can bet that every time they get together there's gonna be good food, good drinks, and a lot of fun. The Crew was able to convene over Labor Day weekend at Margaritaville Resort in Orlando; it was actually the first time Dan, Bill, Anthony, Jay were in the same room without a straggler getting beamed in from thousands of miles away. Dan had reserved a four bedroom cottage with a pool and "hot" tub that all of us would share over the course of the weekend, and we could not wait to get our three-day house party started as soon as we all touched down in Orlando.
Day 1:
Once everyone arrived at the house, we wasted no time in getting unpacked and heading straight back out for snack essentials and alcohol. Once we got the necessary provisions, we started off with a board meeting to get the most pressing topics out of the way so we could enjoy a leisurely breakfast the next morning (we thought we might need it). In addition to important BTTIS items of business, I had my first yo-yo lesson from the yo-yo master and Head of the Ambassador Program, Anthony "Twanmon" Monaco. We took a mid-afternoon dip with some poolside refreshments and got ready for some tasty seafood and live music at the Wharf. After dinner with the Crew and Twan's better half, Tiff, we met our friend Mark at the bar in Margaritaville for live music and drinks. After many oysters and lots of beer, we decided we wanted to do some singing of our own, so we moved the party to our house. The guitars were immediately broken out and our neighbors were serenaded with Jimmy Buffett songs long into the night.
Day 2: 
After the guys had breakfast at Denny's we got started right away on the morning's work, reworking the website, revamping programs, planning next events, brainstorming designs, and carefully considering our next meals. The most important orders of business dealt with brainstorming new charities to support whose missions aligned directly with who we are at Back to the Island Society. We were so excited to get in touch with the folks at Surfrider Foundation Florida Keys and Reef Relief to get involved in helping their inspirational work in the Key West area. In fact, we decided our own mission statement could better describe who we are, and we all loved what we came up with: "Back to the Island Society's mission is to preserve and honor the history, culture, and lifestyle of Key West. The Society strives to contribute to the local community in the spirit of Key West's official motto: "All Humans are created equal members of one human family."
 Once we spent a few hours putting our heads together, the five of us crammed into Anthony's SUV and drove to Boggy Creek Airboat Adventures for a ride through the swamp. We were hoping to see some gators (which we missed because of the hot weather) but we left with a surprising appreciation for the unique serenity of Lake Toho.We passed on the BBQ gator bites and found a Mexican place that served kickin' tacos. We knew we had found the right place when the mustache on the statue of "El Jefe" outside was identical to Dan's. We spent the following hours trading playlists, telling stories, and tying up loose ends from the morning meeting. Dinner and drinks were spectacular at Charley's Steakhouse, which was a fittingly special way to celebrate our final dinner together. I had an incredible portion of wagyu steak and we were convinced we would make this a regular thing if our pockets could stand it. Afterward, There may or may not have been another late night singalong.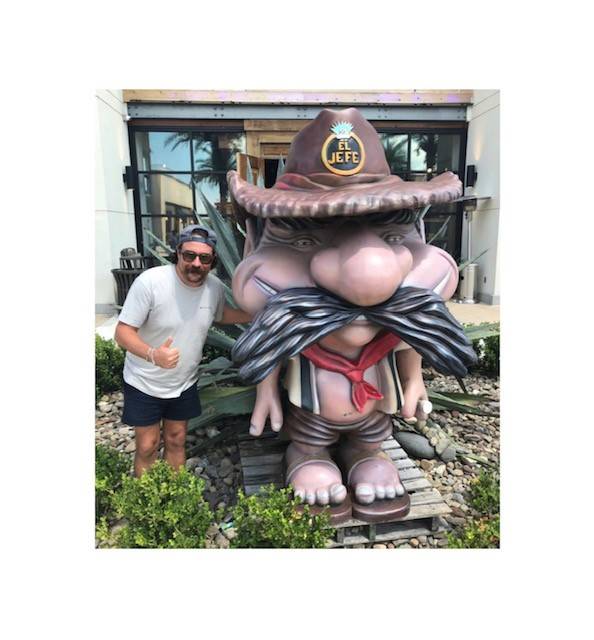 Day 3:
I was overruled: instead of Cracker Barrel we ended up at a Perkin's for a pre-departure breakfast. Other diners were definitely annoyed at our boisterous group so early in the morning,  swapping stories about our favorite concert experiences. Even after breakfast and one last dip in the pool, we were nowhere near exhausted of talking music and felt sad to pack up and clear out the cottage. As we got ready to say our goodbyes to each other and to Margaritaville, we set our sights on the next big BTTIS bash. "Gypsies in the Palace" will be the sort of party that we'd want to go to ourselves, which is why we'll all be there. We hope to see you, too!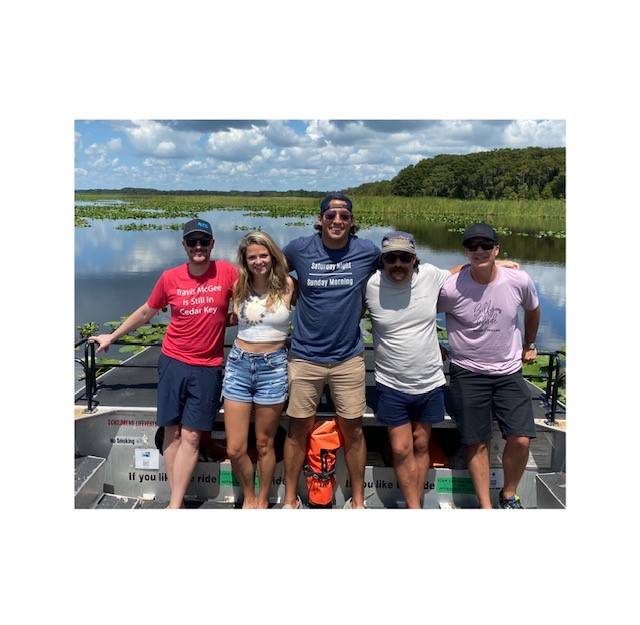 ---
At B.O.'s Fish Wagon on the corner of Caroline and William Street in Old Town Key West, there is a water bowl in the sand that reads "No Poodles." It's a telling statement about the type of clientele that B.O.'s, and Key West for that matter, seeks to attract. At the risk of indulging in stereotypes, it's just not the place for the poodley type. B.O.'s offers no porcelain plates or expensive silverware that poodles (and maybe their owners) might prefer, and there's no dress code that would signal fine dining. In front of the eatery stands a rusted out, stickered up, post war GM pick-up which might have had a wily mutt hanging out of the passenger window in its heyday. Let's be clear, I'm a dog lover and I don't discriminate; a desperate weather-beaten poodle would likely get a slurp from the bowl when it really comes down to it, and their owners probably wouldn't be kicked out upon entry. Still, like the very best of Key West and its inhabitants, B.O. 's suits a visitor who doesn't revel in primness, pretense, or ego. Instead, it offers scrumptious, no-frills food that summarizes Key West's eccentric yet down to earth culture.
"I'm a dog lover and I don't discriminate; a desperate weather-beaten poodle would likely get a slurp from the bowl when it really comes down to it"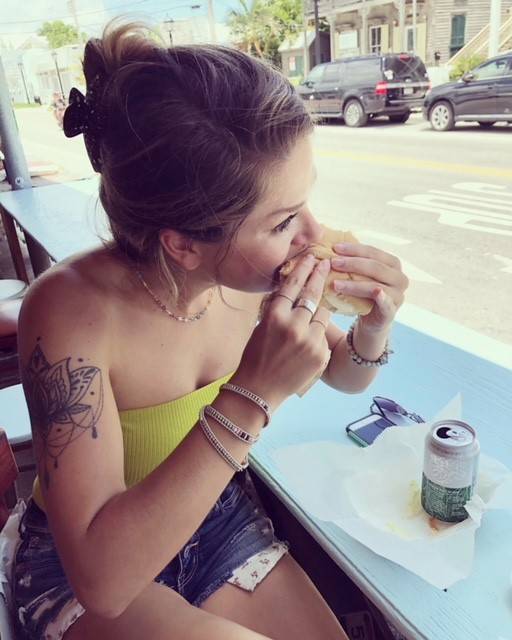 For decades, customers on two and four legs have traveled from near and far for a bite of Buddy Owen's fresh seafood sandwiches. In a clip of Good Morning America from 1986, Jimmy Buffett stops by to greet Buddy and to order a fried grouper sandwich. He emphatically states "it's the best on the island," which is a claim that still holds up in 2021. If you visit today, as Buffett still does, you'll find the shack in a slightly different part of town from its original location, which Buffett teasingly mentioned operated without a license. In keeping with the culture of Key West legends, Buddy Owen has done things his own way. In addition to Buffett, B.O. 's has attracted reviews from the New York Times, Bobby Flay, and multiple thousands of customers. It's a legendary Key West institution in its own right, so I had to visit.
    Despite feeling a bit motion sick after a bumpy flight, I knew B.O.'s would be my first stop upon arrival. I deplaned at EYW and scooted directly there for conch fritters with key lime mayo, a fried soft-shell crab sandwich prepared "all the way," and key limeade. The fritters contained a perfect conch to batter ratio and were delightfully balanced with seasoning. My sandwich had all the right elements--bread that was soft and chewy, crispy fried crab, fresh lettuce and tomato, and tangy, doctored up mayo. The sweet tart limeade was clearly homemade. I dined alongside all breeds; there were families with kids, grisled shrimpers and fishermen, tipsy tourists, plus part of the BTTI crew, Dan Smith and Jay Zuck. As I mulled over the metaphorical meaning of "No Poodles" scrawled on the nearby watering hole, I realized it might be a kind of alternative slogan for Key West. While there's no doubt that "All human beings are created equal members of one human family," there just might be some who prefer the island's vibe more than others. Key West and B.O. 's invites you to come as you are and appreciate others as they are, leaving little room for fussiness of a more picky breed. I left B.O.'s with quality food for my belly and food for thought: "Be more like a mutt--no poodles."
---
"The Whole Peanut"
Rebecca Van Horn
July 2021
When you visit Key West, take the approach I like to call the "whole peanut." Regulars at the Chart Room Bar know that you can help yourself to boiled hot dogs, fresh popcorn (whose scent wafting upwards is the only breadcrumb for those still lost in the maze of resort-land), and whole, still-shelled peanuts. Your first instinct might be to sit down with your drink and shell those peanuts, but you'll find their taste and texture sweeter, more complex, and more satisfying with the shell on. Just like Key West and the legends who made it their home, the Chart Room's peanuts are best consumed with their grittiness and toughness intact.
The Chart Room is a square cinder block building no larger than an average-sized living room, hidden within a glittering resort that never existed when its most famous patrons played and partied there. In the 1970s, you would have reached Jimmy Buffett or Hunter S. Thompson only by calling the Chart Room's landline. Texas-born songwriter Jerry Jeff Walker and countless other undiscovered musicians performed there, and more than a few nefarious transactions went down inside. Phil Clark, the pirate bartender who, according to Jimmy Buffett, "put words in [his] vocabulary that later became songs and stories," contributed to a culture predicated on making your own rules. Then, like today, this bar offered no neon-colored spiked slush, no tropical-themed koozies, no gimmicks, and no bullshit. Instead, to the lucky few who venture off the tourist-beaten track, it extends the roguish charm and raucous welcome that made Key West a haven for rebels, dreamers, and Nautical Wheelers.
My first trip to the Chart Room a few weeks ago provided the tidy, goober-themed metaphor for a mindset I've always admired. I arrived in time for the locals' happy hour with ⅖ of the BTTI crew; Dan Smith and Jay Zuck. John the bartender had Dan's drink ready upon his arrival, the same order as Jimmy Buffett's back in the day. As I cracked my peanuts over a limey G&T, Dan suggested I try them with the shell still on--turns out they're better that way. I chatted with Gary across the table, a local radio host who lives on his boat in the Key West harbor. Days later on his radio show, I mentioned in passing how much I love the stickers of Key West's official philosophy: "All people are created equal members of One Human Family." Gary later tracked me down and surprised me with three of these stickers for my own collection. I met local musicians and radio hosts B-Man and Mi-Shell and debated with B-Man about the best break-up tunes. Steve, bartender John's landlord and owner of Key West Taco in the 70s, stopped in to shoot the breeze and share memories of his late nights in the Chart Room with Key West legends. These are the people who keep alive the unconventional Key West culture that inspired and nurtured artists like Jimmy Buffett, Jerry Jeff Walker, Hunter S. Thompson, Tennessee Williams, Truman Capote, and Ernest Hemingway. It seems to me that the "whole peanut" approach has always existed in this place.
    A visit to the Chart Room is a move past the commercialized, sanitized, curated version of Key West. The locals who congregate there today have been doing so for decades, and recount to eager ears the history they witnessed. Whether you take this "whole peanut" approach to Key West itself or just to the work of the legends who put it on the map, you'll discover something authentic and expressive. Even better, you'll find a bunch of friends in a community of people looking for the exact same thing.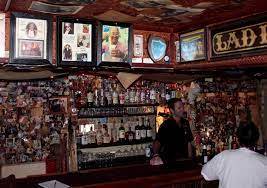 ---